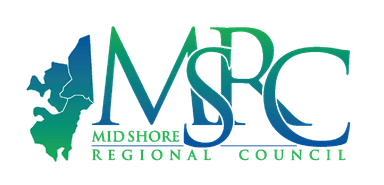 Mid-Shore Regional Council
The Mid-Shore Regional Council operates as a cooperative regional planning and development agency within Caroline, Dorchester and Talbot Counties to foster physical, economic and social development. The Council initiates and coordinates plans and projects for the development of human and economic resources.
Tri-County Council for the Lower Eastern Shore of Maryland
The Tri-County Council for the Lower Eastern Shore of Maryland was formed by an Act of the Maryland General Assembly in 2001. The purpose of the Council is to facilitate regional planning and development in Somerset, Wicomico and Worcester counties.
Eastern Shore Regional GIS Cooperative
The Eastern Shore Regional GIS Cooperative (ESRGC) provides access to geographic information system (GIS) technology, data, technical support, and training to the local governments of Maryland's Eastern Shore. The ESRGC is an outreach entity of Salisbury University, and is a joint effort between the Mid-Shore Regional Council, the Tri-County Council of the Lower Eastern Shore of Maryland, the Upper Shore Regional Council and the University.

Rural Maryland Council
The Rural Maryland Council (RMC) brings together citizens, community-based organizations, federal, state, county and municipal government officials as well as representatives of the for-profit and nonprofit sectors to collectively address the needs of Rural Maryland communities. We provide a venue for members of agriculture and natural resource-based industries, health care facilities, educational institutions, economic and community development organizations, for-profit and nonprofit corporations, and government agencies to cross traditional boundaries, share information, and address in a more holistic way the special needs and opportunities in Rural Maryland.
Rural Maryland Prosperity Investment Fund
Established in 2006, the Rural Maryland Prosperity Investment Fund (RMPIF) was a key step forward in addressing disparities in the State's rural areas. This fund is used for targeted investment to promote economic prosperity in Maryland's traditionally disadvantaged and underserved rural communities. The primary goal of this Fund is to provide targeted investments to various regional, nonprofit and educational entities to bring Rural Maryland's standards of living up to statewide averages. The Rural Maryland Prosperity Investment Fund will support the Rural Maryland Council's activities and the Maryland Agricultural Education and Rural Development Assistance Fund (MAERDAF) which provides capacity-building funds to rural nonprofit service providers. It will also support the states' five regional councils, regional infrastructure projects, rural entrepreneurship development, rural community development, and rural health care organizations.